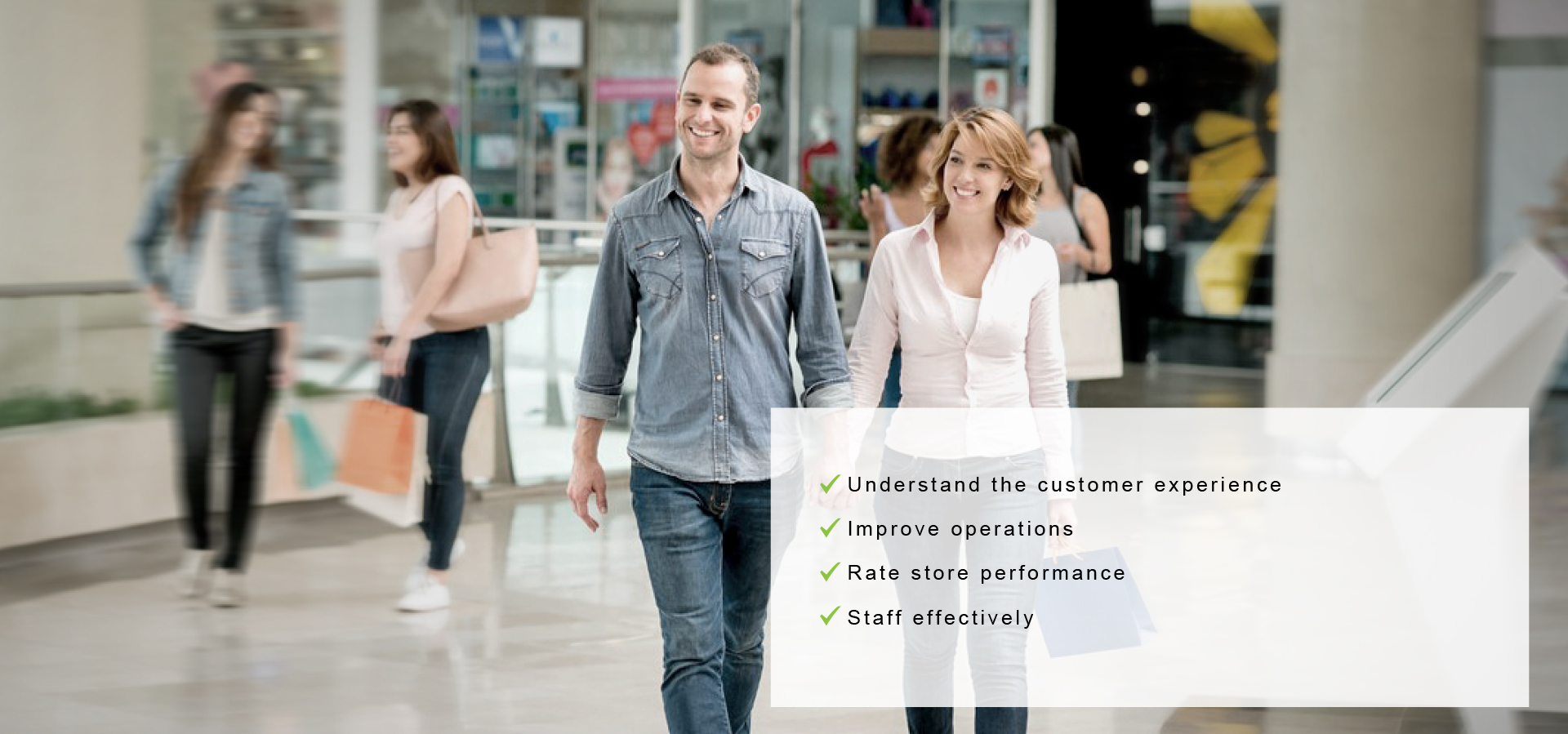 CUSTOMER INSIGHTS
• How many customers are in the store at a given time?
• How long do customers stay?
• Which customers come most frequently?
pdActive tracks the flow of customers without disrupting
employees' work or impeding the customer's shopping
experience.
Smart cameras recognize shoppers as they move between
views, providing a complete picture of the flow of visitors
into and out of the store.

Reports
Traffic
Age/Gender
Queue Time
Visit Length
Store Population
Frequent Visitors

Filters
Location
region, city, store
Time
month, week, day
Explore Analytics Packages
DeepCam is revolutionizing multi-location retail and banking loss prevention through artificial intelligence (AI).
Retail by DeepCam is a biometric-enhanced analytics engine that drastically reduces shrink and
slashes loss prevention costs, while Prevail by DeepCam enables school, corporate and public safety applications.
With more than 200 years of combined AI experience, DeepCam delivers plug-and-play simplicity in scalable systems
built for large-population environments where other technologies fail.