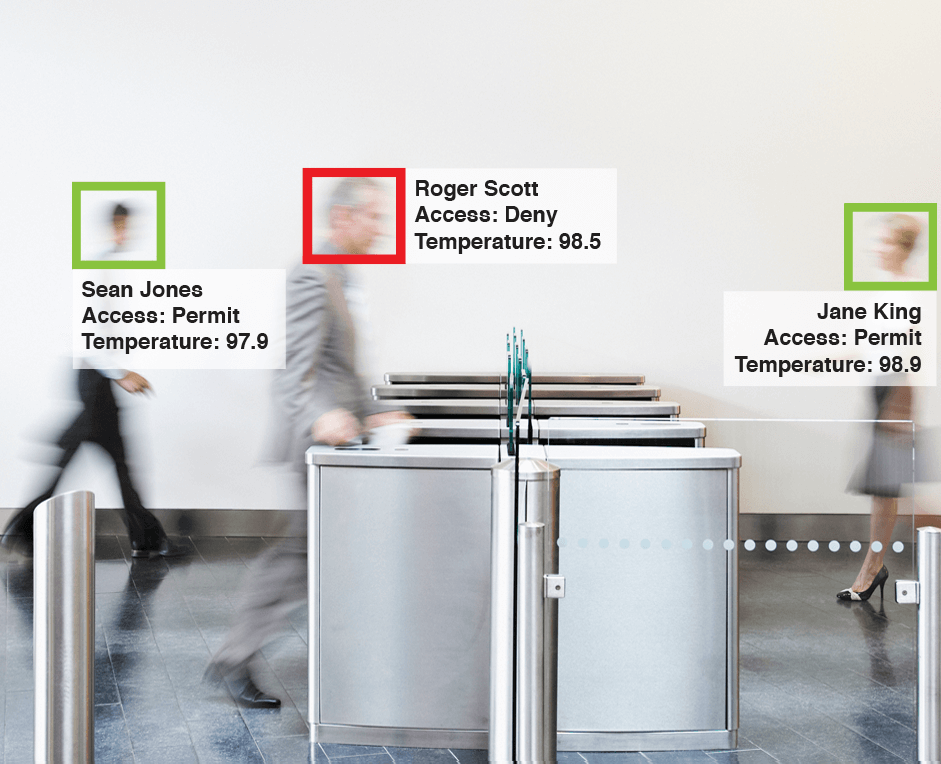 Facility Access
PROTECTING THE PERIMETER
PROBLEM
Card systems are challenged with tailgating and false credential vulnerabilities and require significant management infrastructure, while fingerprint systems require contact.
SOLUTION
Seamless access control can be implemented in passive or active mode at ingress points or throughout the space. Cooperative face capture terminals and passive face capture cameras replace or supplement card systems.
Visitor Management
REMOTE + FRICTIONLESS
PROBLEM
Onboarding and authenticating users has always been a challenge. The current environment has accelerated requirements for a frictionless, secure experience while minimizing limited human resources.
SOLUTION
pdActive's contactless visitor and contractor registration allows you to onboard these critical users with a simple mobile app or SDK.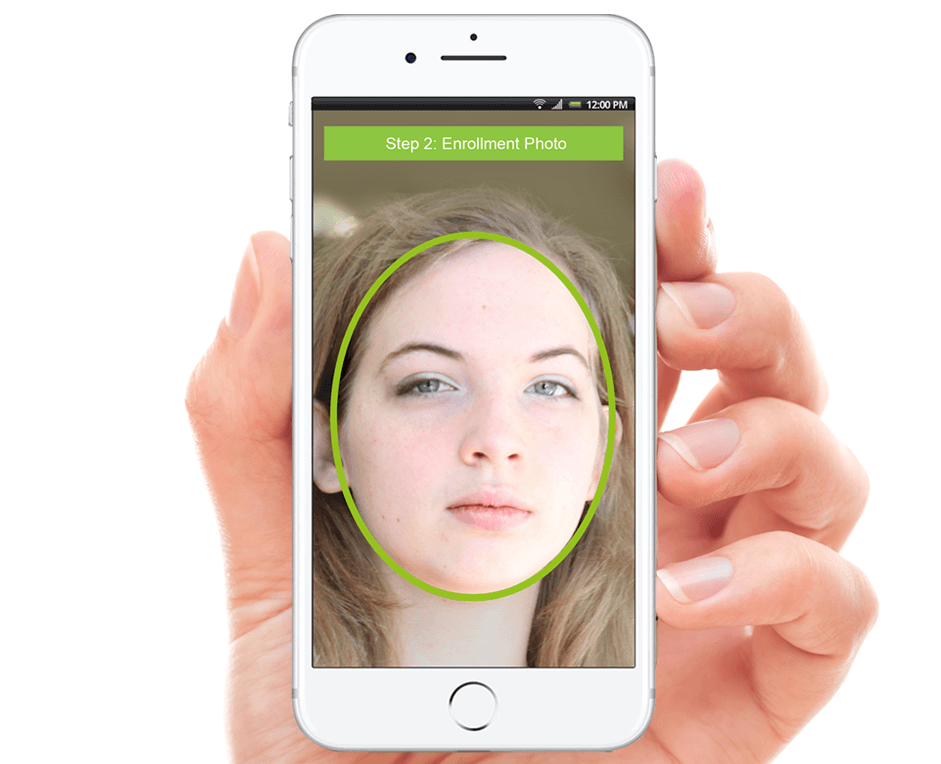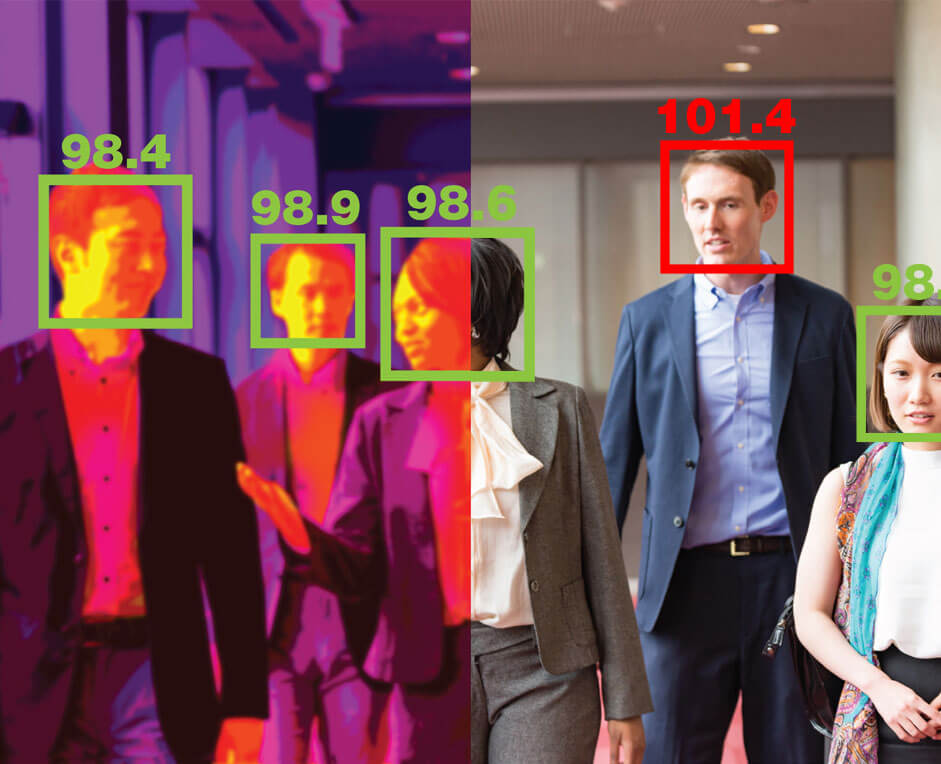 Health Compliance
CORPORATE POLICY COMPLIANCE
PROBLEM
Ensuring sick people are not at work is here to stay. Customers, local government, and shareholders demand assurance that staff is not sick at work.
SOLUTION
Face capture terminals and thermal face capture cameras screen those entering and provide alerts to appropriate personnel that allow consistent corporate policy while protecting the privacy of the individual.