Creating a safer tomorrow in your world
Anonymous clustering system catalogs behaviors and contact history for real-time alerting and occupancy and forensic search.



Contactless access control combining facial recognition, thermal, and
behavioral analytics to manage authorized persons, visitors, and BOLO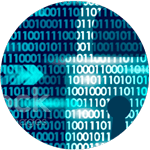 edge-based processing with infinite scale cloud computing. No port forwards
or VPNs plus end-to-end encryption during transport and at rest.



AI platform: actionable analytics protects people
and assets while driving ROI.